Tobique
Education ~ Kehkiketuwakon
** Important Information regarding Re-opening of Schools in September 2020 **
Mah-SOS School is working very hard to ensure the safety of your children and readying the classrooms and school to implement the Return to School Operational Plan for 2020-21. The changes, as well as uncertainty over the number of students returning to Mah-Sos, has prompted an additional week of preparation and we will welcome all students back on September 14th.
We are using what is typically the first week of school to schedule and meet one-on-one with all parents and students. The home room teacher for your child will contact you to set up a time next week so that you can see the changes in the school, meet the teacher and hear our safety as well as learning plan for the year.
Note: it is extremely important that you confirm your child's registration at Mah-Sos this year so that we can plan for the appropriate ratios of student/teacher. We are counting on your cooperation and if your student is (a) not returning (b) switching schools (c) new to Mah-Sos; please let Cassondra Daigle know as soon as possible.
Please feel free to reach out to Darrah Beaver or Cathy Riddell directly if you have questions or concerns.
We've included the re-opening dates for PAMS and SVHS as well for our transitioning students.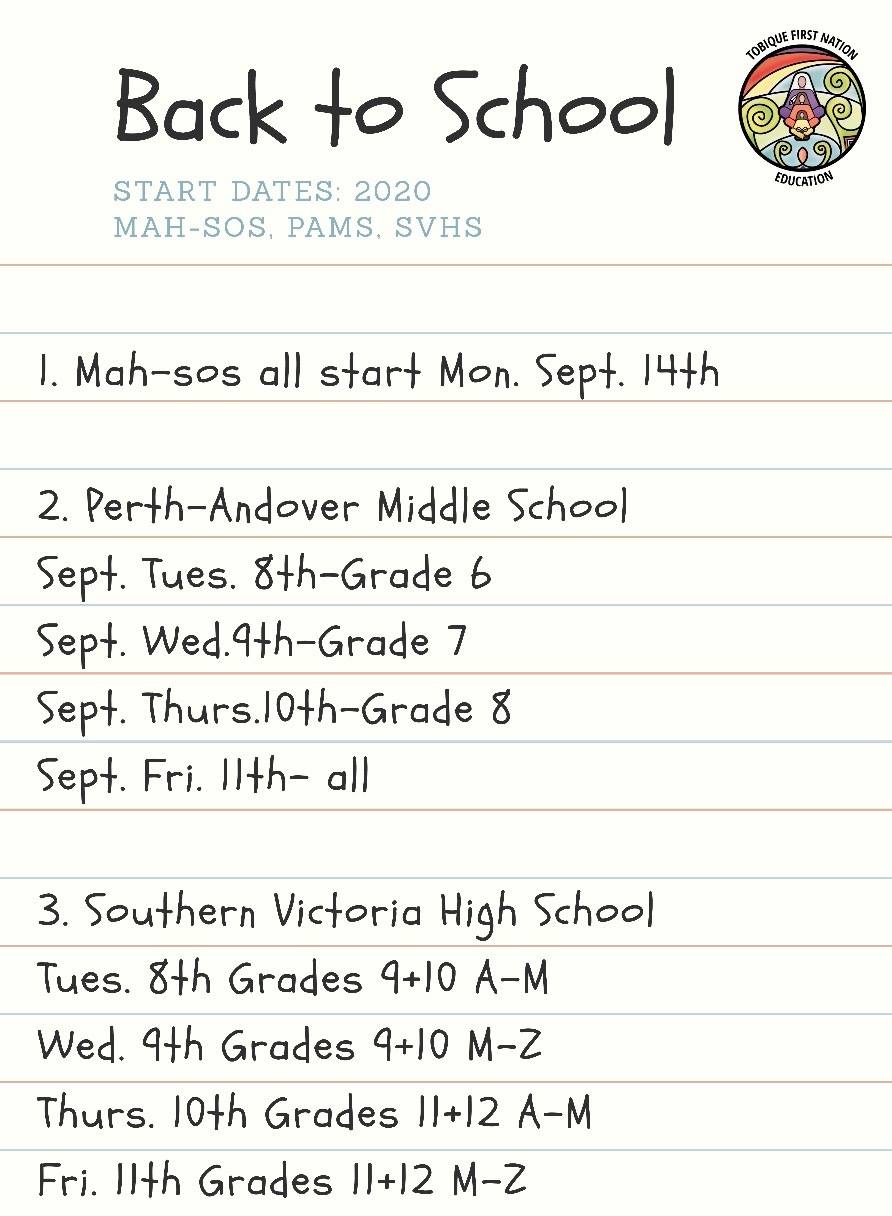 Darrah Beaver, Director of Education
Phone:     (506) 273-5535
Fax:          (506) 273-5534
Email:      darrah.beaver@neqotkuk.ca
 A proud member of Tobique First Nation, Darrah (Pine) Beaver, MA, BA (Hon), BA, brings 20 years of experience working nationally, regionally and locally on Indigenous issues both for the public and private sector. A fiscally responsible administrator with a proven track record in project management, community engagement, policy development and a passion for education.
The following information is a list of lifelong learning supports currently offered to Wolastoqiyik members of Tobique First Nation.